Standard Roller Chains
Worldwide Standard Chains complying with ANSI, BS and ISO. The chains not only meet enough the requirements for the strength by ANSI, BS and ISO, but also provide the world's top class quality.
ANSI Standard Roller Chains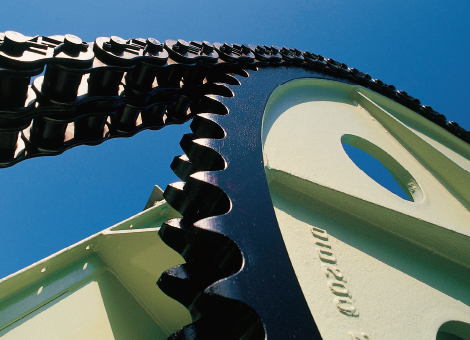 PDF Download
Uniformity consistent heat treated parts
Shot-Peened Parts for metal fatigue resistance
Assembled with Cold Formed Solid Bushing for size 35 and up
Pre-Stretching eliminating initial stretch
DID's unique XT-Power Link implemented as D.I.D standard connecting link (Size 50 to 240)
BS Roller Chains
Conforming to the ISO"B series" and the British Standard.
BS X-RING Roller Chains
Conforming to the ISO"B series" and the British Standard.
Excellent lower friction, lower noise, longer life and less vibration
Great cost saving