SOLID BUSH

Cold-Formed High-Precision Bushing
Solid Bushing chains have a high wear-resistance. The cold-formed solid bushings have a smooth seamless surface with complete roundness.
XT-Power Link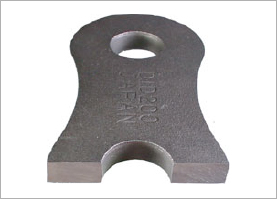 A reinforced connecting link with our unique CBP treatment.
Up to 65% greater fatigue strength than conventional loose fit type connecting link.
Implemented as D.I.D standard connecting link (Size 50 to 240).